The Transformational Leadership Talks series is hosted by David Alexander, Managing Director at The Human Capital Group, and features advice and insights from leaders who are transforming their industries.
Welcome to the Transformational Leadership Talks, a series featuring leaders who are transforming their industries on a global basis. Today, I'm sitting down with Dee Ann Turner, Author of It's My Pleasure and Bet on Talent: How to Create a Remarkable Culture That Wins the Hearts of Customers, as well as the former talent architect at Chick-fil-A.
Q1: Dee Ann, your first book It's My Pleasure is a great read on the power of talent and culture.  Your new book, Bet on Talent: How to Create a Remarkable Culture That Wins the Hearts of Customers is coming out in September.  What is different about this book and why should leaders read it?
First of all, if you're someone who wanted to read It's My Pleasure but didn't get the opportunity, the great news is that all that content is in Bet on Talent. However, I had some pretty major insights in the 5 years that have passed since I wrote It's My Pleasure, so I expanded on them in Bet on Talent. This new book has about 30% more content with new principles, new stories and ideas.
I go into great detail about the difference between remarkable cultures and toxic cultures in this book and the principles around both of them. I've included many more examples outside of Chick-fil-A from other organizations. They're obviously an outstanding example of a remarkable culture and extraordinary talent and they do a great job of winning the hearts customers, but there a lot of other organizations out there that do the same. We can learn from them.
Q2: Why would I want to read this if I'm not working in the restaurant business?
A foundation for a remarkable culture and extraordinary talent is critical for any type of organization. All of us have a customer. We might not be in the hospitality business where we have direct customer connections, but the truth is, when you run a successful business, you're winning hearts of the people you work with and whoever is the end-user of the product.
When we have those people in mind, we go about forming our culture and selecting the talent that is going to operate within that culture, knowing that there's an end-user at some point that is going to benefit from it. So, it's a book that benefits everyone regardless of what organization you lead or serve. Non-profits, churches, community organizations, athletic teams and other groups have applied these principles. I actually had someone tell me about using the principles to create a cultural foundation in their family, so I think that it's applicable to just about any audience.
Q3: You've done quite a bit of consulting and research after leaving Chick-fil-A on the importance of talent and a remarkable culture to an organization's long-term success.  What are some of the differences between those companies that get it right and those who miss the boat?
Great question. I can't think of a situation where a business is really successful when the CEO wasn't totally on board. In fact, the way I go about my consulting is that they're the person I want to talk with to start an engagement. I want to know that they're all in. Otherwise, they're just wasting time and money.
So, number one: leadership has to be bought in. And number two: they have to be so bought in that they demonstrate their commitment day in and day out. There's nothing that destroys a culture faster than to put a list of core values on the wall with nobody demonstrating them. And not just demonstrating them, but demonstrating them so consistently that you have stories to tell about those core values so that anyone in the organization can say, for example, "We're here to serve. That's one of our core values and this is how I see it lived out where I work."
One thing I found at Chick-fil-a that is really remarkable, is that you could walk in there today and you would have a hard time finding a staff member that could not tell you the purpose of Chick-fil-A – their "why." And their very reason for existing.  Almost everybody knows it because it's part of everything they talk about and it's at the very basis of what they do. It's lived out day in and day out by people all over the organization, so I think that's what it takes to be successful. Everyone knowing the organizational purpose is not something I find in many organizations.
In toxic cultures, however, employees are more familiar with the rules, but not the reason they're in business – which is to serve the customer. We see that a lot in hospitality and it's become a conversation with my husband and me when we travel. When we have an experience, I look at him and say, "OK, so this is this a rules-based culture or principles-based culture?".
Too often, we want to put all these rules in place for people and take away the judgment. What we do when we put rules in place is to select people who can only operate under rules. Organizations become derailed when they make too many rules. There's a place for rules, for example, for food safety, accounting practices and security. But when the rules start to outweigh the principles, we find ourselves in a toxic culture and that diminishes what we're trying to accomplish as an organization.
Q4: What's your advice to companies looking to grow customer service at scale?
Find a way to make your business local and have a local mindset. Teach employees to engage with the guests as if they owned the location themselves. That's really what happened at Chick-fil-A. Truett Cathy, the founder of Chick-fil-A, decided not to have company-owned restaurants because he did not want the responsibility of them. So, he looked for people who represent his ideals in each location. He wanted people to represent his good name and follow the way he operated the very first restaurant in Hapeville, Georgia where he knew all the customers' names, their regular orders and their stories. So, he selected people like that to represent him in different communities and formed franchise agreements with them so they would be as invested in that opportunity as he would be if he was there himself. Whatever your structure, you can create ownership with those who are representing your business and then you stand a much better chance of growing a strong culture and best serving the guests.
Q5: Many times, a new CEO will enter a company in a turnaround situation and need to radically change the culture for the business to grow.  This can often be a daunting task.  What are your 3-4 recommendations for CEOs as they attempt to make this change?
Too often, a new leader will make up their mind before they ever walk in the door with what they're going to do in the first 90 days. They want to turn all of it upside down and implement what they think is the right thing to do. But I think the first thing to do is to stop, listen and discern what's working. It might just be one or two elements of that entire culture, but for the change management process, it might be worth preserving.
Secondly, find out immediately if there's toxicity in the culture and what needs to go out the door. Leadership needs to go back to the very basics and start all over and decide, "OK, what is our 'why?' Did the why change for the organization?" Oftentimes the "why" is not what changes. Of course, the mission often changes with leadership. So, leaders have to ask, "What is the mission of this leadership team? Where are we going and what do we want to accomplish?" It's not uncommon for core values to change as a reflection of the leadership.
Q6: In the US we are experiencing unprecedented low unemployment rates.  It's hard for many businesses to find talent, let alone great talent.  What are your perspectives on this?
In my roughly 35-year career, I have watched this cycle occur three times where unemployment was really low and the workforce needs were really high. This is the worst I've seen it. First of all, staying ahead of the curve is really important. Sometimes people are only recruiting when they have job openings but as leaders, we need to be recruiting all the time. Corporations must constantly mine talent, develop relationships, keep those relationships healthy so that when the time comes where they need candidates, they're available to them.
The other thing we have to spend more time on is finding the diamonds in the rough and being willing to train and develop them. There's a program in the bayou in Mississippi for example, where they're going into these really underprivileged areas of coastal Mississippi and finding students that have absolutely no way of going to school and providing them with an education to learn to code. There are not enough coders for all of the software development work, so they go find the diamonds in the rough and train them.
In the service business, one of the things that Chick-fil-A Franchisees are more willing to do now is to is to select a 14/15-year-olds to work in their business. When unemployment is high, that doesn't happen very often because 14 and 15 year-olds can only work limited hours under child labor laws. But it's worth it for the franchisee to have them come in and work Saturdays because when they turn 16 and can work more hours, they have created loyalty with this young person. If they're really enjoying their job and they've been treated well, they're not as likely to go down the street and get another job. They're already entrenched there.
The last thing I would say is that you have to become a place where people want to be. You can have all the recruiting tricks in the world but if you don't have a great culture, a remarkable culture, and leadership worth following, then you're always going to have difficulty recruiting and retaining people. While you focus on that recruiting effort, you have to look internally to see what's going on within your culture and identify what changes you need to make so that you'll be so attractive that people actually seek you out.
Q7: Any other insights you want to share with us, about your new book coming out or otherwise?
I talked about the recipe for a remarkable culture, which is the meaningful purpose, challenging mission and demonstrated core values. What I discuss in the book (and I won't tell you everything that's in there!) is adding extraordinary talent to that remarkable culture.
First, look for character. You're looking for someone who has their own sense of personal purpose, mission, and core values that align with the organization. You don't need them to match exactly because that would just be cloning people, but certainly close enough that they can engage with the culture. Character always comes first. You can teach people to do a lot of things but if they don't have the character that matches the organization, they're not going to be successful.
The second thing I look for is competency. Competency that not just matches the current role I'm selecting for but competency to fulfill future roles so that we can stack our leadership bench from our current staffing.
Lastly, chemistry. Does this person fit in well with their peers? Are they going to have a "We're Better Together" teamwork mentality as they go about work? Or will they be disruptive to this team? Those are the three things are looking for in selecting extraordinary talent. When you put together a remarkable culture and extraordinary talent, you get amazing customer experiences.
---
Dee Ann Turner first began her career at Chick-fil-A, Inc. more than thirty years ago. In 2001, she became Chick-fil-A's first female officer—vice president, talent—responsible for franchisee selection, talent acquisition, talent management, HR operations, diversity and inclusion, culture and engagement, and learning and development. After 33 years of service, she retired in 2018. She has since shared her expertise as a speaker at venues such as the Coca-Cola Company, Propel Leadership Conference with John Maxwell and Christine Caine, Right Now Media, and the US Air Force Academy's National Leadership and Character Symposium, among others. Turner lives in Atlanta, Georgia.
Follow Dee Ann Turner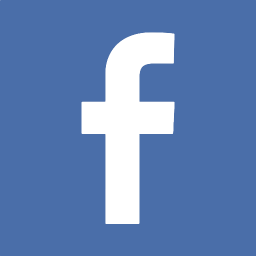 ---
David Alexander is a Managing Director at The Human Capital Group. Prior to joining The Human Capital Group, he served as a senior human resources executive for world-class firms including SAP, AT&T, Washington Mutual, Allied Signal, Gateway and Compaq.  Most recently, David served as the Chief People Officer for Raising Cane's, who under his tenure grew from 10,000 to 20,000 global employees.
Follow David alexander
Subscribe to our blog to receive the latest in our Transformational Leadership Talks series sent directly to your inbox!